How to make your own body cream?
Advice from our expert: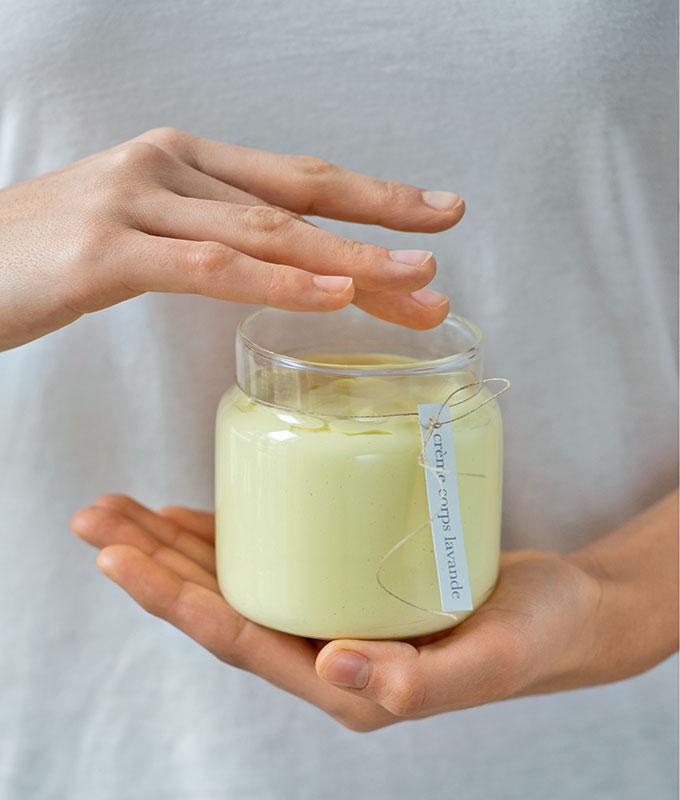 This balm is ideal in winter for mature skin, dry to very dry skin, perfect for rough areas (heels, elbows, knees). Sweet almond oil nourishes, protects the skin, accelerates cell repair and beeswax heals and is anti-inflammatory.
Beware of rosewood essential oil which may present risks of allergy! We replace it with essential oil of organic lavender from Provence, soothing and revitalizing, which, as a bonus, optimizes the conservation of the formula for up to 6 months. On the other hand, this treatment is to be avoided for pregnant or breastfeeding women, this essential oil is contraindicated for them.
Tags:

how to care for body skin at home