PHOTOS – Which trendy luxury handbag to buy for fall-winter 2021/2022
Who hasn't dreamed of buying a luxury bag? Sometimes seen as bling-bling, ostentatious, these accessories are also symbols of artistic craftsmanship, of a quality associated with a great name in couture, of a rarity, of an exception. In fashion, bags make it possible to complete a silhouette, to embellish a look, to make an outfit sophisticated and are still the stars of fall-winter 2021 trends. Luxury brands are not mistaken, and never forget to integrate them into their collections, as we have seen again during the last spring-summer 2022 fashion shows.
In the world of handbags, there are unbeatable icons like the Chanel 2.55 (according to its date of creation by Coco Chanel, in February 1955). Quilted, with its signature chain and logo clasp with two intertwined Cs, it was immediately the darling of stars, from Jackie Kennedy to Elizabeth Taylor, to Kate Moss or Miley Cyrus.
Among the must-haves, there is also the Birkin from Hermès, the most popular bag in the world, created in the 1980s. Finally, the Lady Dior is one of the flagship models of the French luxury bag. Created in 1995 and adopted by Lady Diana, it owes its prestige to its quilted leather, which takes up the cannage motif dear to the Dior house, its fasteners and its charms. It is now Rihanna, Monica Bellucci, or, in mini version, Gabriella de Monaco who are snapping it up…
But other models are also pledges of sophistication and unfailing style, such as the 30 luxury bags we have selected.
> The 30 most desirable luxury handbags for Fall/Winter 2021/2022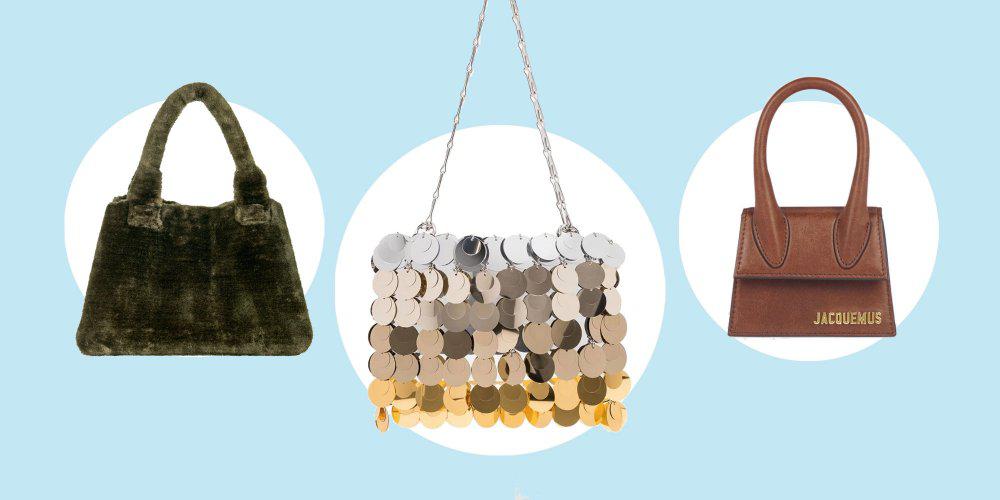 How to get a luxury bag?
Who says luxury, usually says exorbitant price. But the luxury bag is becoming more democratic today. You can buy it mini, at a lower price, or used, in auction rooms, on second-hand sites like Monogram, LuisaviaRoma, Farfetch pre-owned or Vestiaire Collective, which guarantee its authenticity and quality.
> The 30 most desirable luxury handbags for Fall/Winter 2021/2022
How to wear the luxury bag?
Bags with charms and chains like Bulgari's Serpenti Diamond Blast, also endorsed by Meghan Markle, will be perfect for giving a jewel edge to an evening outfit. We will opt for a Vuitton Neverfull, or Speedy in brown and warm tones for fall outfits. Same idea with the Prada faux fur tote, which goes with a cocooning winter look. To shop before going on a ski holiday! But to adapt to all looks and all seasons, our favourite: the Mail Box by Longchamp, timeless, practical, and obviously very chic. Photo selection made by Isabelle Lafond.
> The 30 most desirable luxury handbags for Fall/Winter 2021/2022
Photo credits: Hermes
Tags: